In the last book, CTMH had a Superheros paper pack that I absolutely loved! I have a little 5 month old grandson, and I knew the papers would be perfect for some of his pictures. I can't wait to show you how they turned out.
I dressed Tripp up like Clark Kent, look at his onesie with a tie on it and his glasses. I think the pics really make the layouts..lol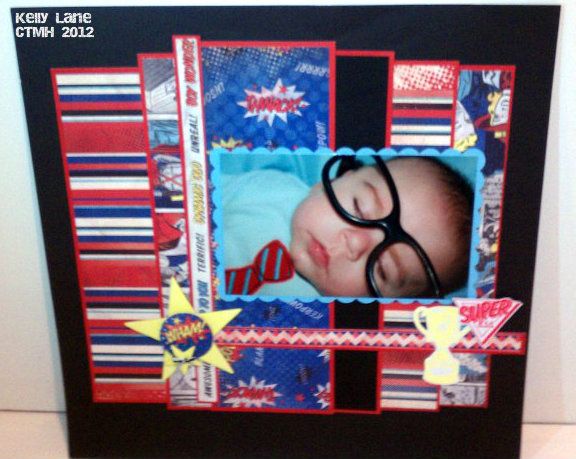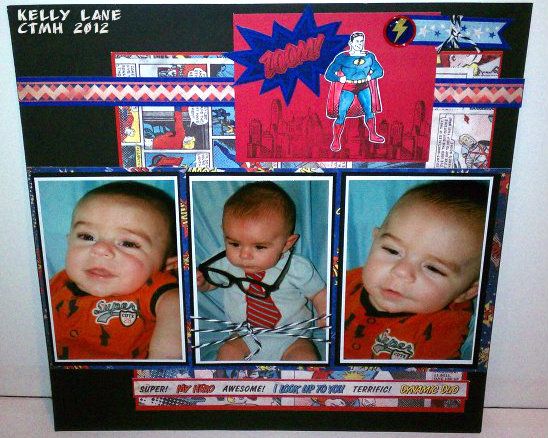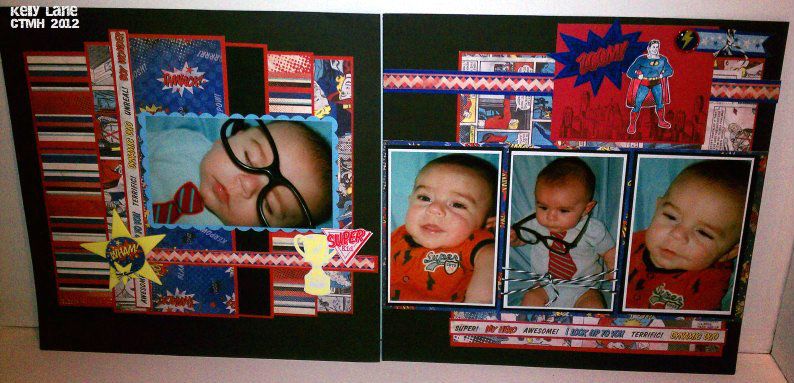 The design of the layout is not my own. Once I saw them posted in a group I am on, they really caught my eye and I thought there were perfect for the pictures.
It was originally done by Kim Ferguson Donahoo's Roxie layout, with a few adjustments I used Superheros paper.
I'm sorry to say we can't purchase the paperpack anymore, July 31st was the last day. I do have lots of current things to share with you coming soon!