The layout and cards today are from the Pemberly paperpack from CTMH. This pack was featured in last season's book, but carried over to the new one. This was one of the first sets I ordered, because I loved the blues and the print on the patterned papers. I felt like this was such a versatile pack!
I made 4 cards using the same pattern on all of them. I love doing the same style card with different sentiments. I think it makes a great little on the go gift if you need something quick! Just put them together with some envelopes, tie a bow around and done.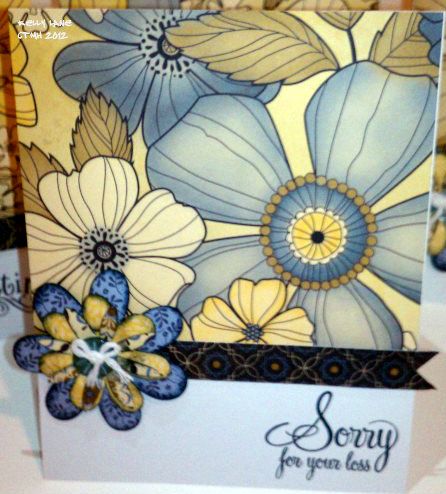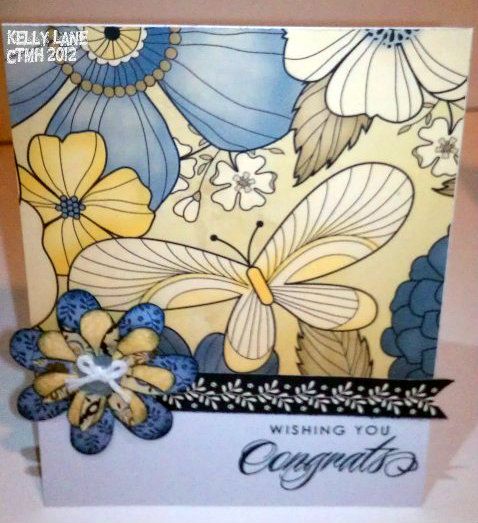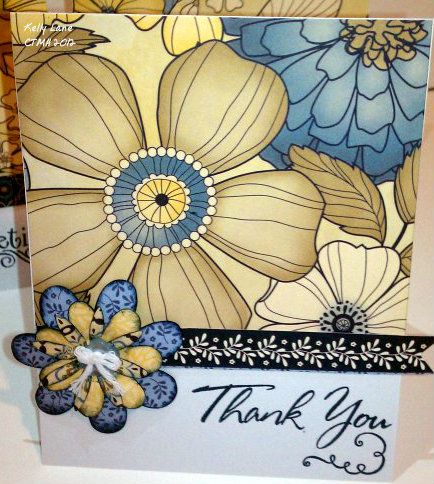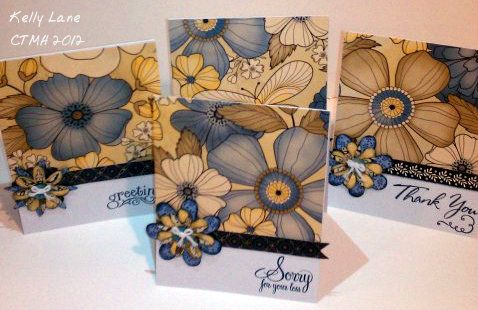 These were all made with Pemberly patterned paper, white cardstock, some CTMH blue buttons, and white twine. Ink and stamps were also CTMH.
Now for the layout. I haven't added my pictures to this one yet, as I'm not sure which ones I will use. Banners are still very on trend for layouts and cards. And I love them. I've used a few on the sides to give it a small something extra in places where it just looked to plain. For the upper left corner, the white butterflies came from CTMH. I just stamped a little image on each one to make them different in the same colors that I used in my layouts to make them flow.